————————————‐——————-
TaylorSwiftTV.com 
The Taylor Swift Network
is an affiliate of
MUSIQK.com
and not affiliated with Taylor Swift, TAS Rights Management, Universal Music Group, 13 Management, social media networks, or any other related business entities, affiliates of Taylor Swift, her publishers, management groups, concert promotion groups, talent agencies, ticket agencies, or any other stakeholders.
TaylorSwiftTV.com
is
an
Internet TV Music Network affiliate of
MUSIQK.com
which has been viewable online since 2019.  
MUSIQK.com is an Internet TV Music platform comprising over 50 Internet TV networks featuring globally renowned music artists of the 20th and 21st century.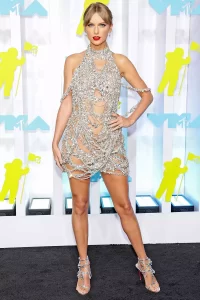 TaylorSwiftTV.com
is the vibrant global TV destination launched in 2019 that captures the music and cultural impact of Taylor Swift in her continuing vertical ascent with the US launch of the ErasTour across 53 Concerts in 20 cities and continuing through November 2024 across 5 continents with a total of 117 concerts and projected worldwide audience of 10,000,000 attendees.
TaylorSwiftTV
is
curated through the lens of discovery to provide an embracing space of engagement  for the Swiftie universe and its undeniable thirst for all things Taylor Swift… providing an informed, diverse, continuously evolving editorial  presence and stream of content across our expansive visual format, video presentation style and interface to enhance the viewer experience.
Seeing the provocative energy  behind the multi decade creative force of nature that defines Taylor Swift, 
TaylorSwiftTV
 shares
 the immediacy and social cultural relevance of her expanding influence, her continuing life narrative, observations, insights, music and personal journey of discovery and evolution as artist and enduring symbol of limitless possibility.
Across the span of two decades from her teen years through 2023, Taylor Swift has lyrically dismantled the the fears,  whispered thoughts and wordless aches of self doubt in a universe of girls to women now collectively known as 'Swifties' who are emboldened by her hope, confidence and their uncontainable joy of being truly reached and exalted by her spirit of 'I am…I can…and you can too.
TaylorSwiftTV celebrates this vibrant message.
—————————————————————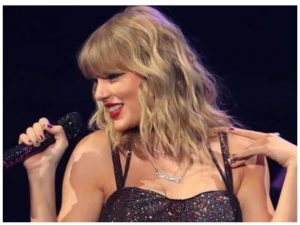 In 2023 Swift's global presence and fanbase has grown to unprecedented heights, and so has the significance of her music and growing legacy.
Embracing the provocative energy behind the multi decade creative force of nature that defines Taylor Swift, 

TaylorSwiftTV

 shares the immediacy and social | cultural relevance of her expanding influence, her continuing observations, insights, music and personal journey of discovery and evolution as artist and enduring symbol of limitless possibility.
—————————————————————
—————————————
Taylor Swift is electric at final Eras concert in LA: 'She's the music industry right now' 0 Charles Trepany
USA TODAY 
INGLEWOOD, Calif. − Tens of thousands of sequined young people sing and chant in unison. Many cry, others scream uncontrollably. All eyes are trained on the woman in the center, the person many credit with changing their lives for the better.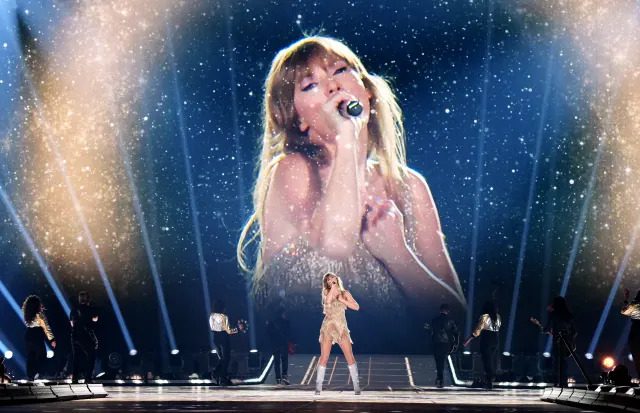 No, it's not a cult or a religious revival (though you might be forgiven for thinking so). It's the final show of the first leg of Taylor Swift's Eras tour, the culmination of a monumental musical odyssey both for the singer and the more than 2 million fans
who attended − and one sure to go down in music history.
Over the past five months, Swift has performed her over three-hourlong set of nearly 45 songs despite a Ticketmaster debacle, pouring rain, a rumored break-up, a rumored newrelationship and another rumored breakup.
She had a heartwarming moment with Kobe Bryant's daughter, gave life-changing $100K bonuses to her truck drivers, set the record for No. 1 albums by a female artist, boosted the economy according to the Federal Reserve, might become the first artist to have a tour gross over $1 billion and perhaps single-handedly brought more sequins to football stadiums across America than any other person in history.
And Swift shows no signs of slowing down. During her last performance at SoFi Stadium in Southern California Wednesday night, she announced − to the delight of thousands of attendees − her next album rerecording: 2014's "1989," home to her hits "Shake It Off," "Blank Space" and "Welcome to New York."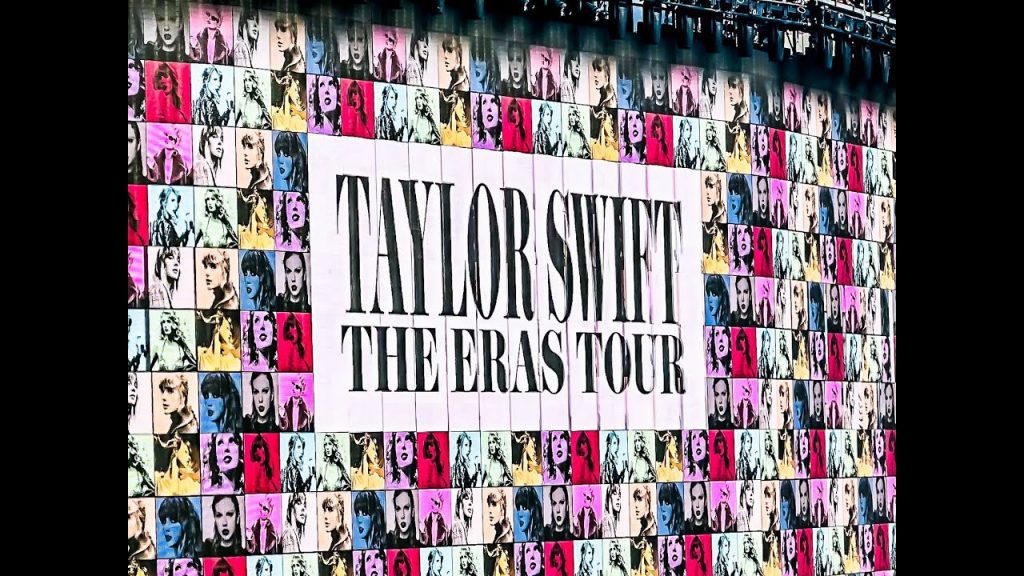 "Here we are, on the last night of the U.S. leg of the Eras tour, in the eighth month of the year, on the ninth day (of the month)," Swift said to frenzied screams, before art for the upcoming "1989 (Taylor's Version)," due Oct. 27, flashed on the gigantic screen behind her. Leave it to Swift to drop the "1989" news on Aug. 9, AKA 8/9.
More:Taylor Swift reveals '1989' as next rerecorded album at Eras tour in LA
Taylor Swift follows '1989 (Taylor's. Version)' announcement with stripped-down 'New Romantics'
Swift's "1989" announcement segued into her first surprise song of the night: "New Romantics," from the "1989" album. Swift played the raucous pop hit on an acoustic guitar. It was a more stripped-down version of the song − but that didn't stop Swifties from scream-singing and dancing along.
She then gave her second surprise song: a tender performance of "New Year's Day," from her 2017 album "Reputation." As she accompanied herself on the piano, the crowd sang along while swaying back and forth."Hold on to the memories / They will hold on to you," she sang: These lyrics seemed to hold special significance for Swift as well as for her fans seeking to savor every final moment of the tour's first leg.Swift clearly felt the electric buzz in the air. Following a performance of "champagne problems" from her 2020 album "evermore" early in the show, she teared up while earning a deafening standing ovation that lasted about eight minutes.
Fans welcome Taylor Swift to LA:
See the friendship bracelets, glittery outfit Fans flock from all over the world, united by friendship bracelets
Fans traveled far and wide to attend the show, bearing friendship bracelets on their wrists as well as attire that nodded to the various eras of Swift's career.
Some even went for costumes that referenced niche lyrics, such as Peter Pan ("Peter losing Wendy") and a moth holding a match ("He was a moth to the flame / She was holding matches").
College student Alexa Avalos attended with a friend, both of whom came from Tijuana, Mexico. Together, they made over 200 friendship bracelets over the course of four months in anticipation of the event. Swifties famously trade the homemade jewelry with each other at concerts."It means the world to me," Avalos, who wore a "Reputation" shirt, says of the show. "This is like an asteroid for today's pop culture. … She's the music industry right now."
Television writer Katie Lunskis says she got last-minute "miracle" tickets two weeks ago thanks to a surprise Ticketmaster email while on the way to the dentist. She couldn't stop smiling − or talking − about the tickets through her appointment, much to her dentist's chagrin.
Celebrities
Taylor Swift Gets Emotional During Nearly 8-Minute Standing Ovation on L.A. 'Eras Tour' Stop
By Sophie Schillaci‍, 4 days ago
Taylor Swift Gets Emotional During Nearly 8-Minute Standing Ovation on L.A. 'Eras Tour' Stop
Taylor Swift enjoyed a "deeply abnormal and beautiful" moment during her latest stop on The Eras tour in Los Angeles, California.
After performing "Champagne Problems" during Tuesday's concert at SoFi Stadium, Swift got emotional as the audience delivered a standing ovation for nearly eight minutes.
"What do I say to you after that?" she asked the crowd. "That was so deeply abnormal and beautiful. I don't know what to do or say."
She continued, "I think it's safe to say that I, like all people, will experience a certain amount of emotional downward spirals throughout the course of the rest of my life and in those moments, you can rest assured I'm gonna think about what you just did. And I'm gonna feel better. So thank you. That was insane. It was crazy."
Swift took some time to collect herself, admitting that she was still struggling to come up with an appropriate reaction as she rambled on.
"I'm going to spend several decades trying to figure out words for how that just made me feel," she said. "I'm trying to get it together. I've completely lost control over my brain — and that's your fault."
She concluded, "I'm just gonna float through the rest of the show, so thanks for that."
Before that, amid the applause, Swift was captured looking shocked and moved in several videos on social media. While she stayed quiet, she could be seen shaking her head while mouthing things like, "Oh my God," "What do I do?" and "I have lost control of the crowd."
Tuesday marked Swift's fifth night at SoFi Stadium, her second-to-last performance on the first U.S. leg of her tour. She'll wrap up in Los Angeles with a final bow on Wednesday, Aug. 9, before kicking off her international dates on Aug. 24 in Mexico City, Mexico.
While celebrities have attended The Eras Tour in droves all across the country, Swift's L.A. performances have been particularly star-studded. Among her most recent concertgoers are Selena Gomez, Emma Stone, Charlize Theron, Mindy Kaling, Sarah Michelle Gellar, Taylor Lautner,Cameron Diaz, Tiffany Haddish, Kevin Costner, Sophia Bush, Victoria Justice, Ashley Greene, Zoe Saldana, Sofia Richie, Haley Lu Richardson, Michelle Monaghan, Camilla Luddington, Mariska Hargitay,Courteney Cox and Kaia Gerber, to name just a few .
RELATED CONTENT:
Taylor Swift Kicks Off 'Eras' Tour in LA With Stadium Full of Celebrities
Selena Gomez Supports Pal Taylor Swift at 'Eras Tour' Concert in L.A.
Kevin Costner Makes Rare Public Appearance at Taylor Swift's Concert
Taylor Swift's 6-Night L.A. Tour Run: Every Star Who's Been So Far
Copyright 2023                                                       
WRLD1| MUSIQK.com All Rights Reserved